We are currently working on a new web store site. This means we are not updating this site with new products at this time. If you are interested in a product that doesn't show as available please email or call us.
Brooks Caldera Women
00256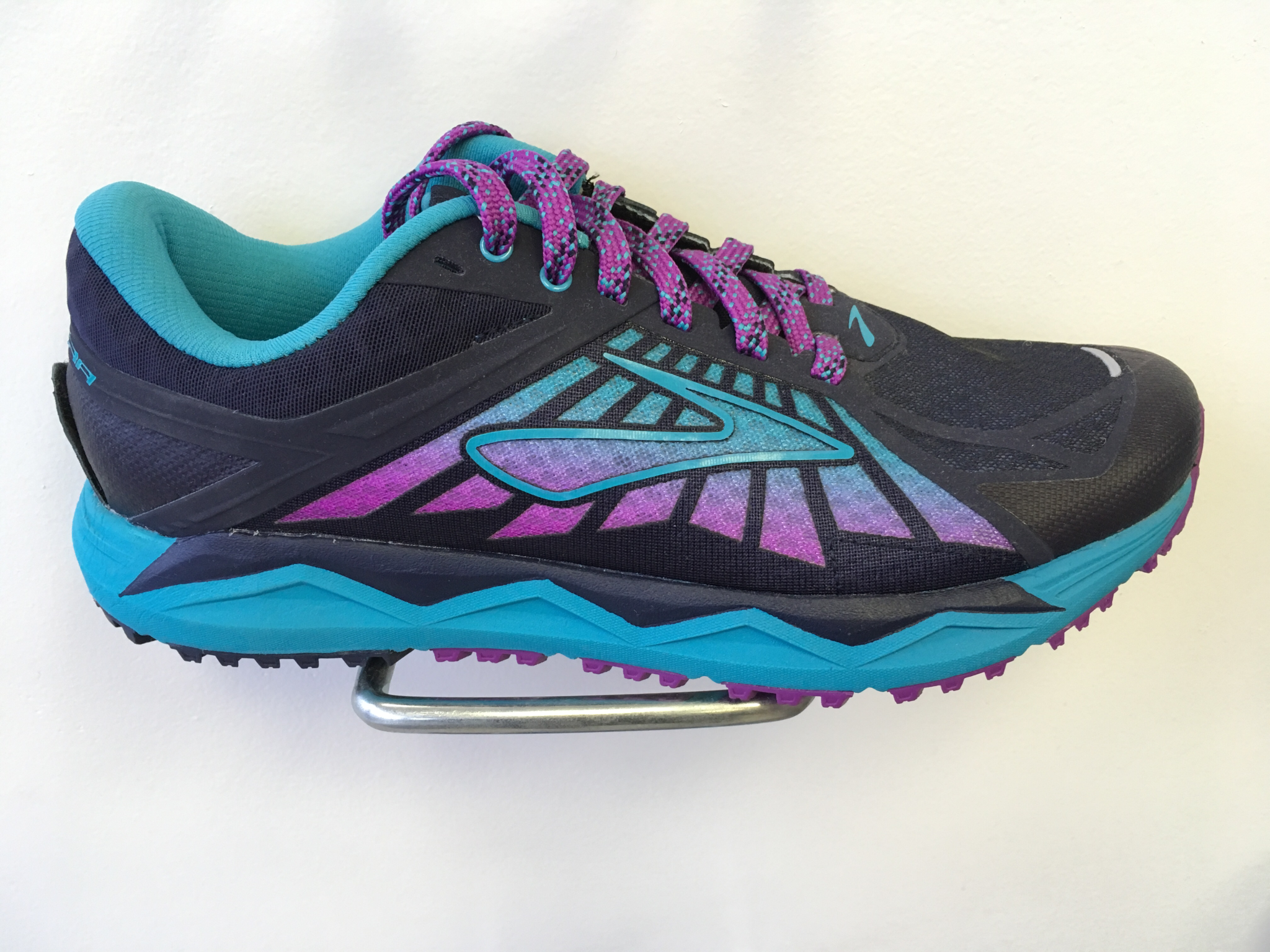 Welcome the brand new Caldera to the Brooks trail family. It offers a responsive ride thanks to energy-returning design, plus stability that keeps you comfortable on tricky terrain even when fatigue sets in. Little extras like gaiter-tabs make the Caldera an easy choice when you're setting out to log some trail miles.
Suitable for trails
Use for training and racing longer distances
Low drop – 4 mm
Standard fit
Maximum cushion – 28 mm
Weight – 281 g/9.9 oz (US M 8.5)
Pros:
Rockered midsole and low heel height make this a great replacement for anyone who has been using Pearl Izumi trail shoes
The combo of a spacious fit and being well cushioned make this a comfortable shoe over long runs
Lightweight for a shoe with maximum cushion making it a great option for longer races
Built in velcro gaiter tab and lace pocket are nice details
Keep in Mind:
Max cushioned shoes aren't as nimble on uneven technical terrain
Brooks insoles are built up in the arch, this shoe may be more comfortable with a thin unstructured insole.
Colour
065 - Anthracite/Azalea (0) 456 - Blue/Teal (0)