We are currently working on a new web store site. This means we are not updating this site with new products at this time. If you are interested in a product that doesn't show as available please email or call us.
Brooks Pure Flow 6 Women
00276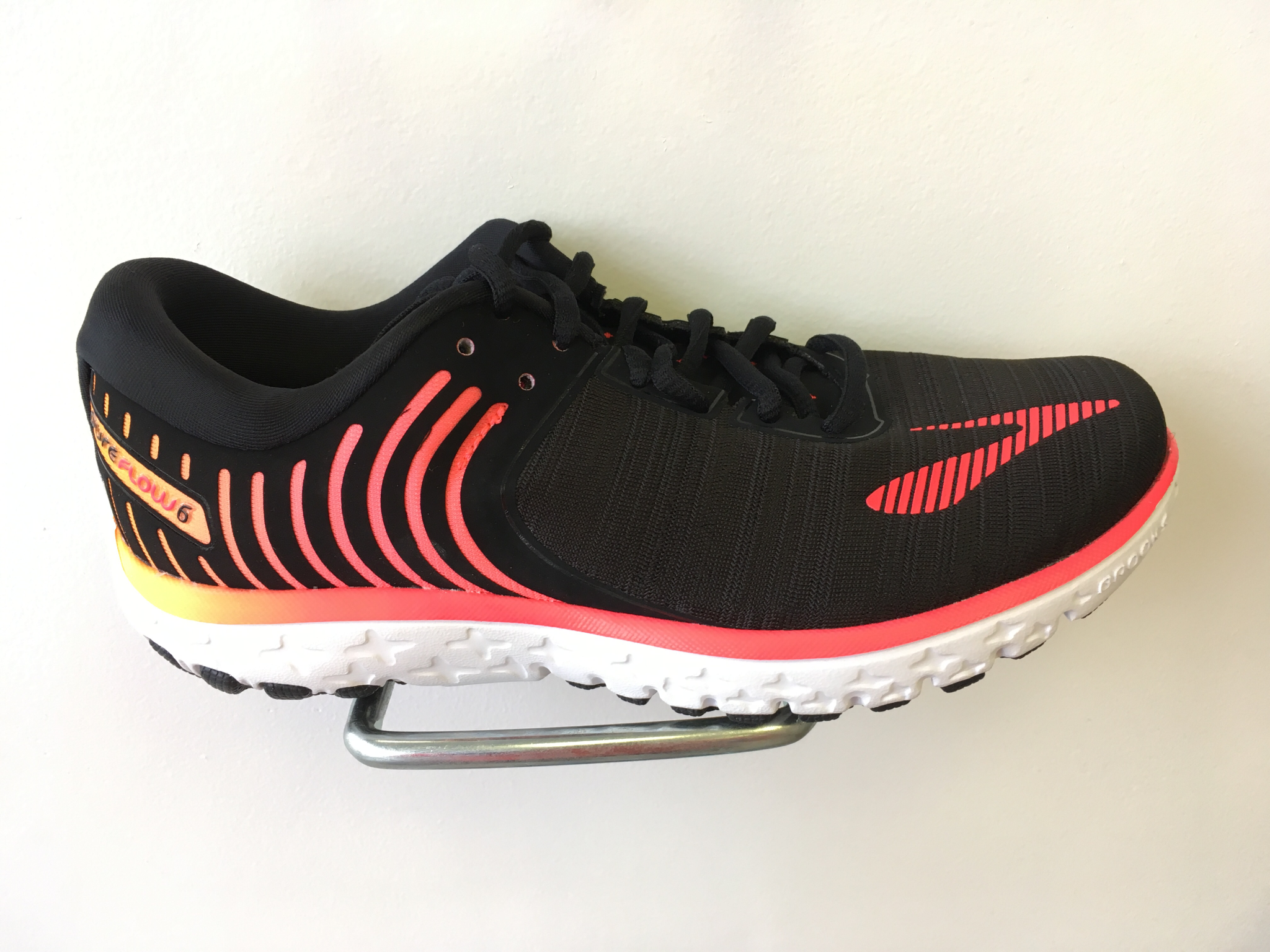 With an updated seamless upper that offers style and comfort, the PureFlow 6 features a flexible midsole that feels plush underfoot so you get a natural feel while protecting your feet from impact. Take this lightweight, agile shoe out for a spin and make the most of your natural stride.
Suitable for road
Use for training and racing
Low drop – 4mm
Standard fit
Moderate cushion – 24 mm
Weight – 257 grams (men sz 9)
Pros:
Structured heel counter makes this a very suitable shoe for longer road runs and races.
Seamless upper and plush tongue make this a very comfortable shoe against your foot.
Firmer midsole provides good road feel.
Lots of rubber on the outsole for traction and durability.
Keep in Mind:
Cut outs in the outsole could potentially get a small rock stuck in them.
Depending on your foot shape you may get a better fit with a thinner insole.
Colour
068 - Black/Pink/Orange (0) 002 - Black/Anthracite/Silver (0) 443 - Bluebird/Peacoat/Lime (0)