We are currently working on a new web store site. This means we are not updating this site with new products at this time. If you are interested in a product that doesn't show as available please email or call us.
Brooks Pure Grit 6 Men
00245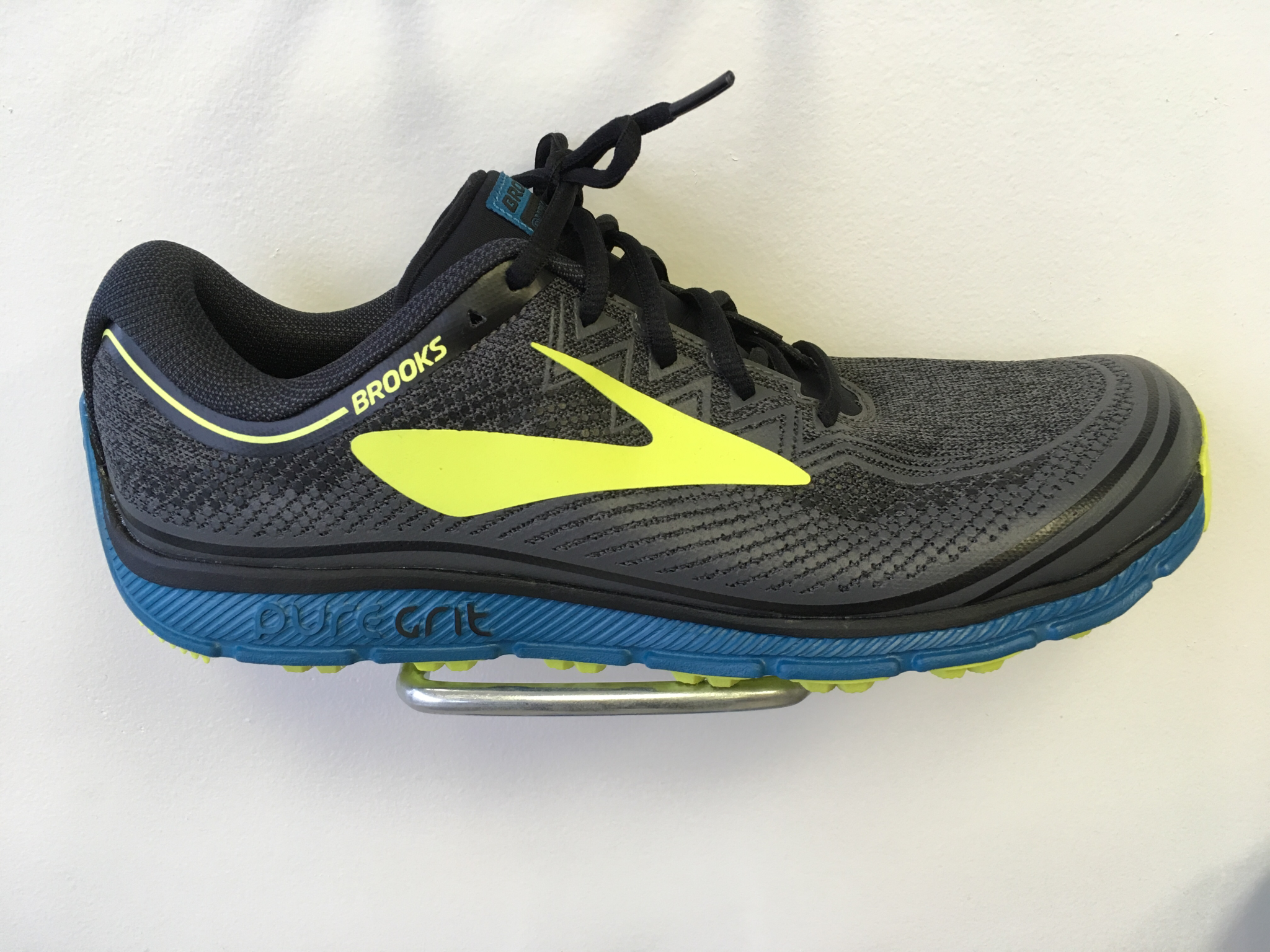 Get low and gritty, the Brooks Pure Grit 6 is a close to the ground trail shoe with excellent proprioception for that nimble ride you need. Superior grip is supplied by gnarly hex lugs that are laid out in a close together pattern for maximum comfort on those longer runs. The new 3D print upper offers a more accommodating fit than previous versions, is near seamless for max comfort and has just enough structure and protection for you as you bomb down the mountain with confidence.
Suitable for trails
Use for Racing and Training
Low drop – 4 mm
Standard fit
Moderate cushion – 19 mm
Weight –
Pros:
A modest amount of cushion combined with a fore foot rock plate make for a light and flexible shoe that still protects your foot on technical trails.
Fully gussetted tongue helps to keep debris out.
Low to the ground feel and function.
Keep in Mind:
This is a light shoe best suited to efficient runners.
Colour
003 - Black/Turkish Tile (0)