We are currently working on a new web store site. This means we are not updating this site with new products at this time. If you are interested in a product that doesn't show as available please email or call us.
Inov8 Trail Talon 235 (Men)
00702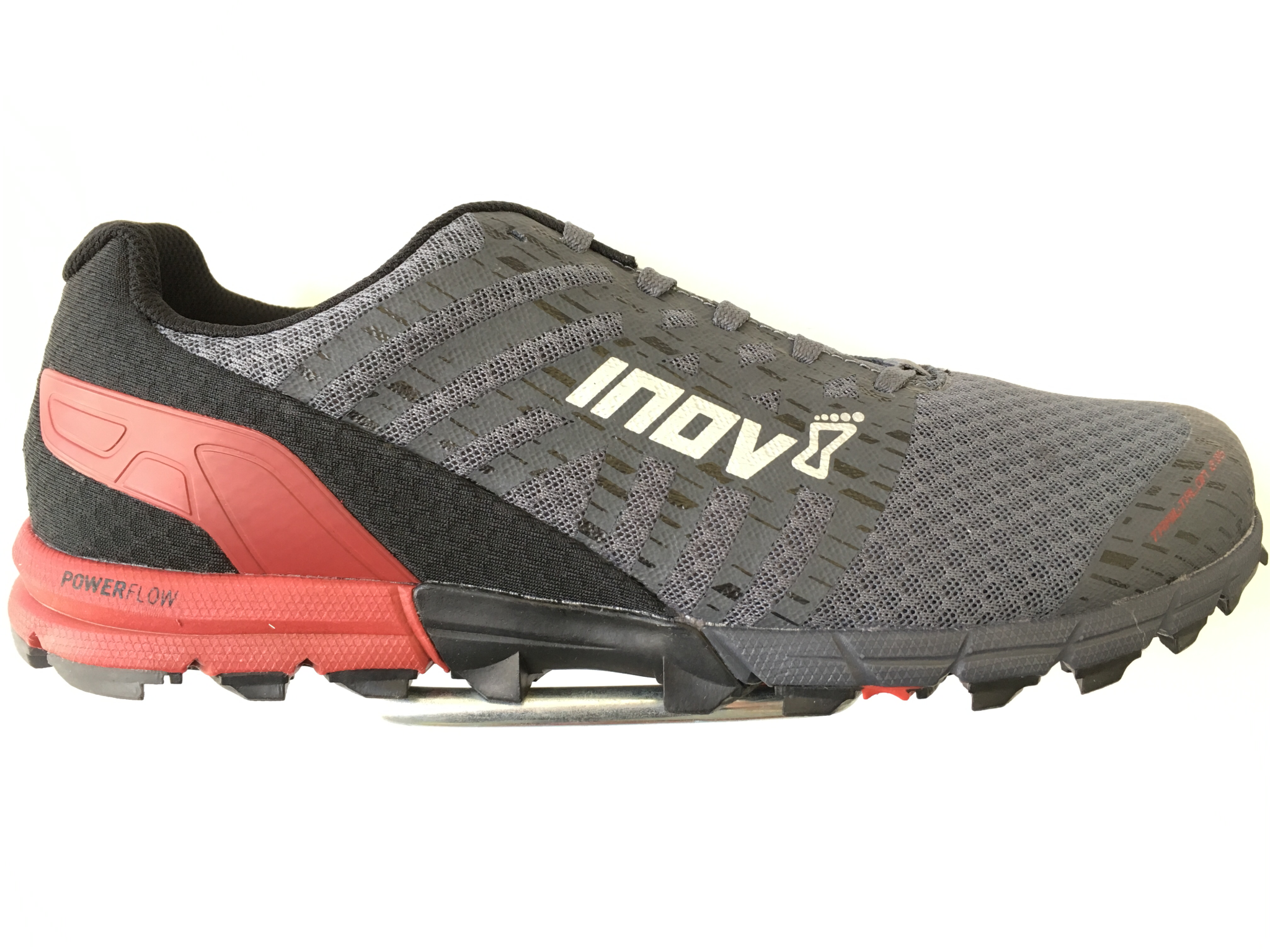 The super-lightweight TRAILTALON 235 is designed for fast running on all types of trails around the world, this update to the TRAILTALON series delivers the perfect, flexible fit with increased protection and support. New features include an external heel cage at the rear for more support and a welded film toe bumper at the front for enhanced protection.
---
Suitable for trails
Use for training and racing
Low drop - 4 mm
Standard fit
Minimal cushion - 16 mm
Weight - 235 g
---
Pros:
Lighter low profile design replaces the Trail Talon 250 from Inov-8
A combination of 3 rubbers and a varied lug pattern provide the best traction on a variety of terrain
A well balanced shoe for great ground feel without sacrificing comfort
---
Keep in Mind:
Lightweight design isn't meant for rigourous use. Think race day, or less technical terrain with this shoe.
For longer efforts a shoe with more cushion may feel more comfortable
Softened heel counter provides little support in the rear foot
Colour
Grey/Red (0) Blue (0) Red/Black (0)