We are currently working on a new web store site. This means we are not updating this site with new products at this time. If you are interested in a product that doesn't show as available please email or call us.
Naked Running Band
00720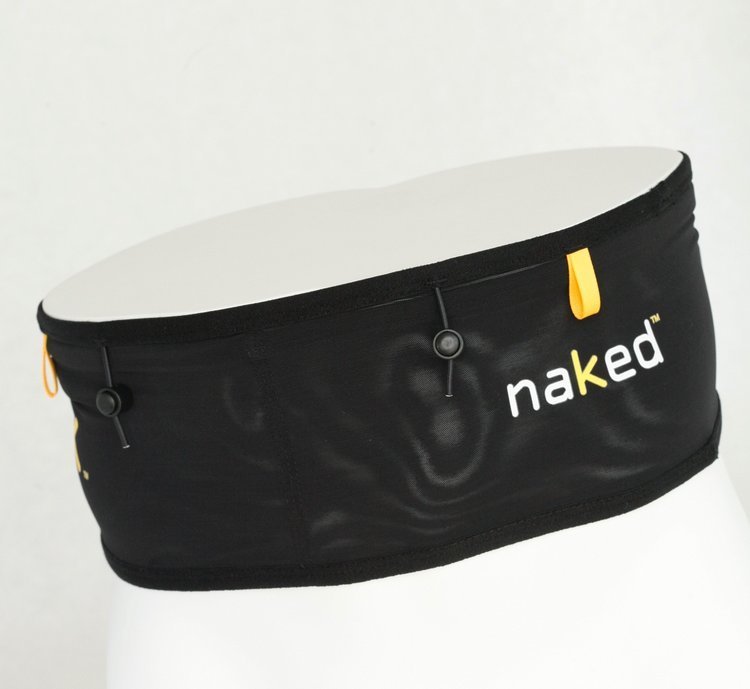 Naked® running band is a high-performance and high-capacity 4-way power mesh band for hydration and accessories that fits comfortably around your waist. It is the lightest, most breathable, non-chafing, bounce-resistant and versatile product of its kind, with 3 individual pockets (opening with easy pull tabs) and elastic loops in the back. To use it, simply put your feet through the continuous loop band and slide it up and over your hips. No further adjustment is required.
---
IMPORTANT INFORMATION REGARDING SIZE

Fit is unrelated to your pant size. For example Scott wears 29" waist jeans, but is most comfortable in a size 5. Daniel wears 32" waist jeans and prefers the 7. Send us a note, or give us a call if you are unsure and we'll help you narrow it down (pun intended).
Naked recommends to find the perfect fit for you, measure the circumference of your waist where you want to wear your band (up high on your waist, on your hips, or low over your butt) and select the correct size according to this chart. If you are unsure, go up one size. Remember, it is a high performance compression garment so don't suck your tummy in or hold your breath while measuring (it is not a competition and sizing is unrelated to your regular pants!)

Size (See Important Note Regarding Size)
3 (0) 4 (0) 5 (0) 6 (0) 7 (0) 8 (0)