We are currently working on a new web store site. This means we are not updating this site with new products at this time. If you are interested in a product that doesn't show as available please email or call us.
Ultraspire Spry 2.0
00320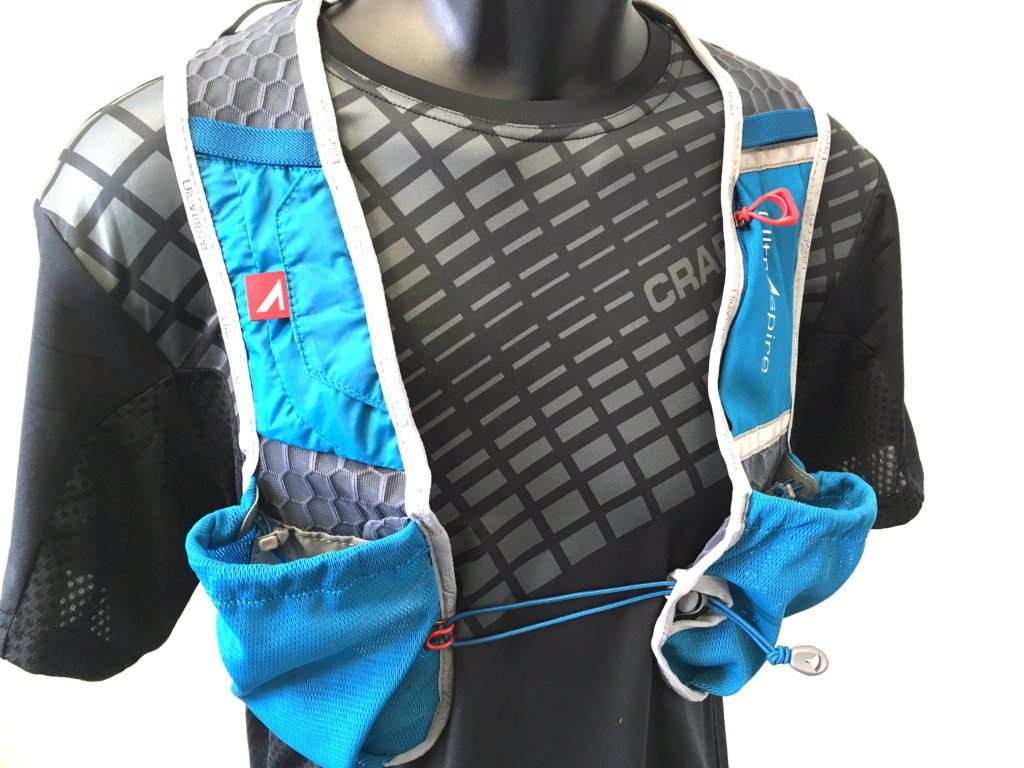 Our legendary minimalist vest, with its reliable classic styling and beautiful fit that doesn't cut the wearer or place undue weight on the neck or shoulders has been upgraded with even more features!
---
Suitable for training and racing short to mid distances.
Volume - 3.3 L
Sizing - One size fits most adjustable race pack.
Hydration type - none included, 2 spacious front pockets will hold most bottles, and space for a 1.5 L reservoir in the back.
Weight - 186 grams
Price - $100
---
Pros:
Reinforced breathable mesh makes for a lightweight vest that will breath without compromising durability.
One size fits most. Wide range of adjustability with the side straps.
Soft velvet-like fabric on all edges to prevent chafing.
A single cord and hook closure makes taking the vest on and off extremely quick.
Shock cord for securing any extra items that won't fit in the main compartment.
Velcro pouch inside one of the bottle pockets will hold smaller smartphones (iPhone SE, etc), or secure other valuables on the run.
---
Keep in Mind:
BYOB, bring your own bottles or reservoir, none included.
With the exception of the small "electrolyte pocket" this vest will not keep anything dry.
Zipper pocket up front is too small for most smart phones including the iPhone 5 or SE we tested. That said our phone did fit in the velcro pouch that is part of one of the bottle pockets. That pocket is not indicated as waterproof, so use with caution.
One Size
Blue (0) Lime (0)